Pyranha 9R II Stout 2 kayak
The 9R kick-started a creek boat design revolution; now it's time to raise the bar with the 9R II.
The 9R kick-started a creek boat design revolution; now it's time to raise the bar with the 9R II.
This sports car of a kayak is an exhilarating ride on any river, its narrow width not only increasing the 9R's dynamic speed, but also offering immense connectivity, effortless rolling, and lightning fast edge to edge transitions; the 9R's unparalleled speed is just as much fun to wield during everyday missions as it is in competitions, opening up more moves and whole new possibilities such as mid-rapid line changes and easy attainments.
The 9R II's design has been refined to offer paddlers a faster ride with greater control, because after all, #FastIsFun
Tech Specs
| | |
| --- | --- |
| Sizes | M |
| Length | 272cm / 8' 11" |
| Width | 65cm / 25.5" |
| External Cockpit Length | 95cm / 37.5" |
| External Cockpit Width | 50cm / 19.5" |
| Volume | 310l / 82(US)gal |
| Hatch Volume | |
| Weight | 22kg / 48lb |
| Optimum Paddler Weight | 65-100kg / 143-220lb |
Key Features
9ft Length with Cut-Off Stern
9ft length with cut-off stern gives maximum short-boat category waterline for ultimate speed, with a clean release of surface tension.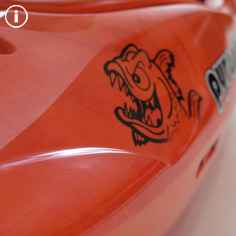 Paddle Entry Cutaways
A narrow, swede form hull paired with subtle paddle entry cutaways allows for perfectly placed paddle strokes and rewards them with explosive velocity.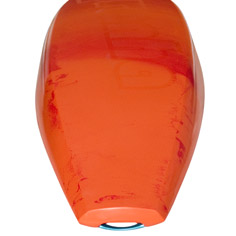 Speedy Hull
A narrower planing surface increases the hull speed and quickens edge to edge transitions. Extreme bow rocker, wave deflectors, and lower bow release edges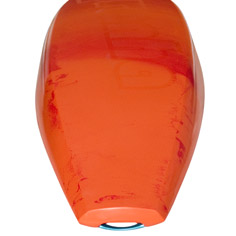 Progressive Rocker
A tailored progressive rocker profile engages the stern for tracking and carving performance when the kayak is being driven forwards, and releases at low to mid-speed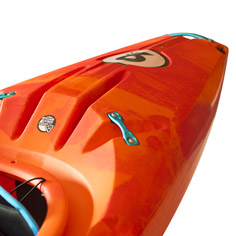 Additional Volume
Additional volume at the seam line and stern deck, plus extra width towards the stern, prevent tail tapping and improve handling, particularly for larger paddlers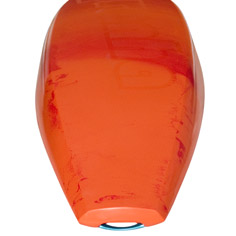 Rocker Profile
The rocker profile, volume, and stern width are finely balanced to carry maximum lateral speed through features and out of drops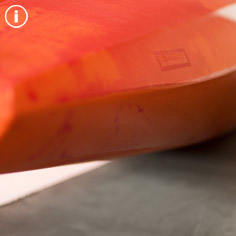 Softened Stern Sidewalls
Softened stern sidewalls make for smoother moves and greater control, even at high speed.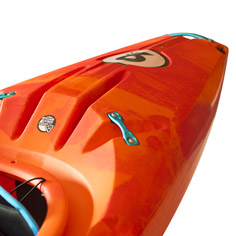 Deck Peak
Pronounced deck peaking sheds water efficiently when punching through features and resurfacing from drops.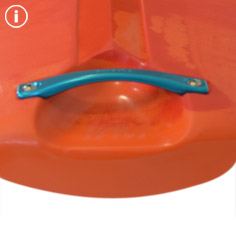 Open Stern Handle Recess
An open stern handle recess with inboard handle drains efficiently and is easily accessible for off-the-water handling of the boat and swimmer rescues.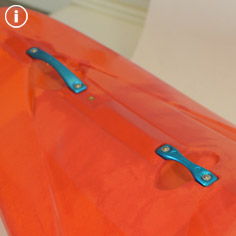 Safety Points
Safety comes as standard with a complete array of DMM drop-forged, anodised aluminium handles and security points.