TOP TO BOTTOM PERFECTION
The JP-Australia Surf range is designed for the "no-compromise", top to bottom performance in the proper surf conditions for riders of all sizes. The whole Surf line has unique features: single to double concave flowing into a V tail, pulled in nose and tail, progressive rocker line and thin rails.
All of the boards come with a 5 fin setup option and 3 fins. The whole range comes with FCS plugs, and the boxes positioned for the center fin allow the rider to choose 2 different fin positions.
1.
Shaped by Werner Gnigler


2.
Innegra Parabolic Rail (thin rails)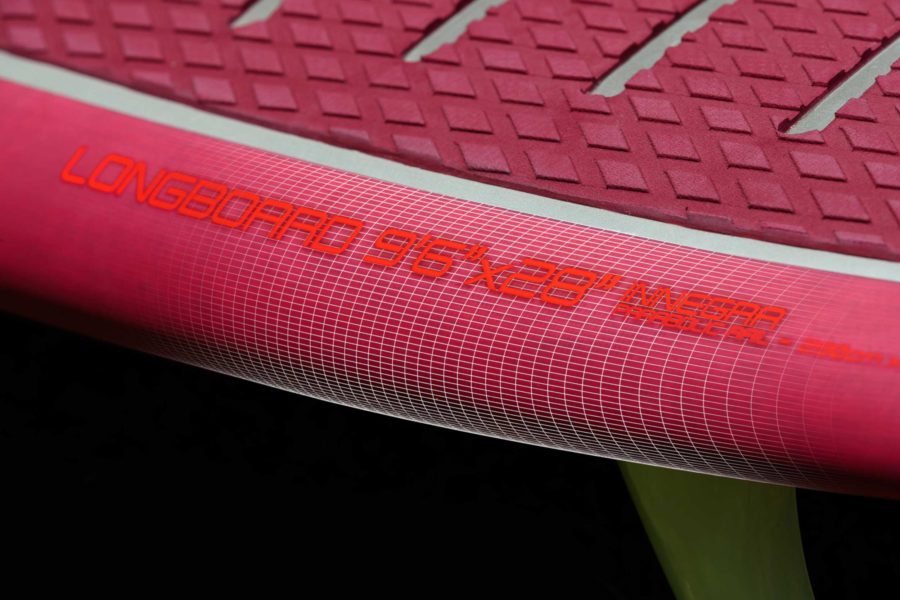 IPR TECH
The Innegra Parabolic Rail works as a stringer around the whole shape, adding extra stiffness to the board. To ensure the best stiffness ratio, the rail is fully covered with Innegra, a high modulus polypropylene fiber that has excellent impact resistance. The parabolic form of the rail combined with the molded fibre creates a strong and solid U-beam structure that connects the deck, rail and bottom. Innegra is pigmented instead of fully painted to save weight and avoid paint chipping.
3.
Pulled in nose and tail
4.
Progressive rocker line