THE FOIL MACHINE
In 2020 the Foil SUP line returns greater with the addition of a 7'2" x 29". Werner has developed the dedicated foil shapes with great input from Keahi. The boards are short for reduced swing weight during pumping and maneuvers. The extremely beveled rails help reduce the wetted surface at take-off and prevent the board from catching the water in the turns. The cut-out tail section on the bottom surface has the same purpose. This is the perfect shape for wingfoiling.

The flat deck ensures stability. The pad features an increased arch line along the center so that you can feel the center of the board without even looking down. The pad tail kick is positioned perfectly for optimized foiling stance. The boards come with 2 foot-straps and foot-strap plugs.
The 2 track boxes for the plate mounted foils have a generous length of 33cm so you can also use the board for light wind windsurf foiling at the back position. This board comes with 2x foot straps.
2.
Shaped by Werner Gnigler


3.
Innegra Parabolic Rail (beveled rails )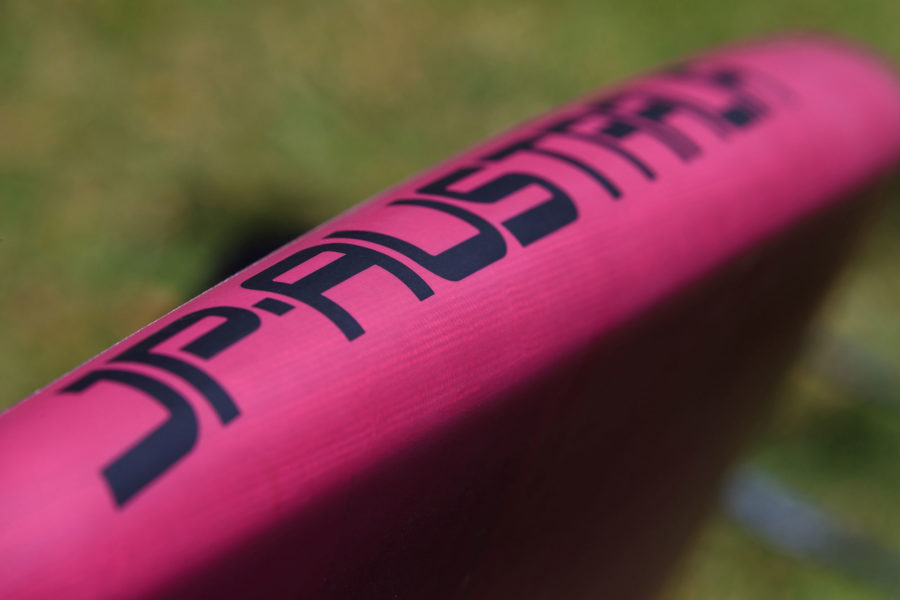 INNEGRA PARABOLIC RAIL
The Innegra Parabolic Rail works as a stringer around the whole shape, adding extra stiffness to the board. To ensure the best stiffness ratio, the rail is fully covered with Innegra, a high modulus polypropylene fiber that has excellent impact resistance. The parabolic form of the rail combined with the molded fibre creates a strong and solid U-beam structure that connects the deck, rail and bottom.
Innegra is pigmented instead of fully painted to save weight and avoid paint chipping.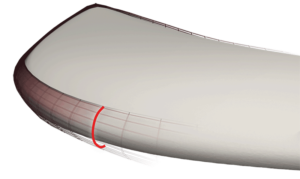 4.
2 foot-straps and foot-strap plugs